Do you want to try Pinegrow before you purchase a license or subscribe to a monthly plan? Do you want to be sure that the features match your expectations and/or needs?
The 7 DAYS TRIAL mode is what you need.
Just download the application from the Pinegrow website and you will be able to freely try Pinegrow on your Windows, Mac OS or Ubuntu Linux for 7 days (and even a bit more if you ask us at Pinegrow support email).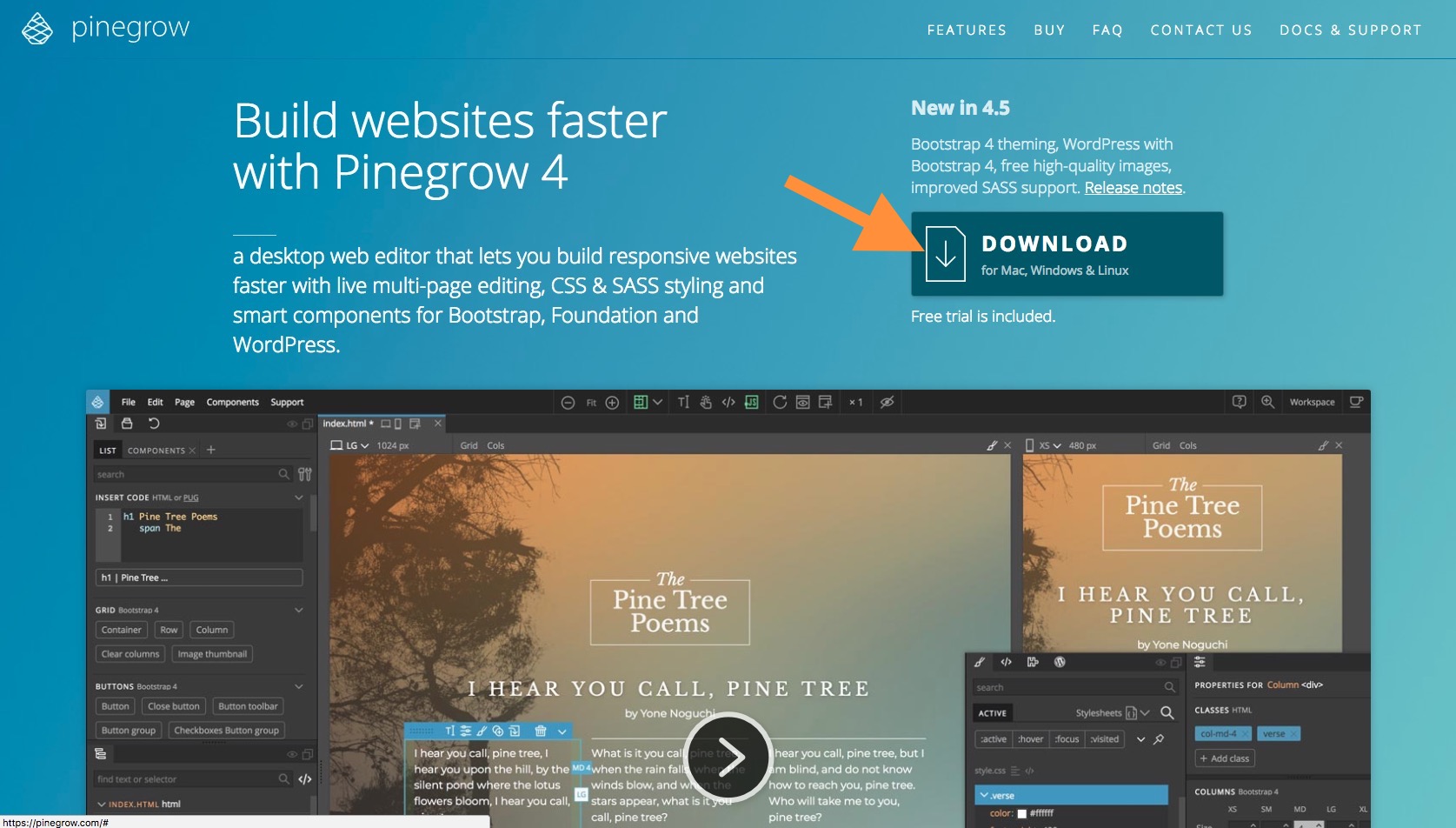 All the application features are available during the trial and can be freely used.
We believe that seven days is enough to understand and appreciate
Pinegrow
but if you think you need more time, feel free to send a mail to our
support team
 telling them what is the feature on which you still have doubts or questions.