Renewing the license – for half the price of a new license – will give you one more year of free Pinegrow updates. You can do it through an easy 3 steps process!
How does the 1 year of free updates work?

Each purchase of a one time payment plan (not subscriptions) gives you a license to use the current version of the program forever and includes one full year of free updates to your edition of Pinegrow.

After the one year of free updates expires you may wish to renew your license – for just half the price of a new license – so as to obtain an additional year of free updates.
Your existing version will continue to work, but we're confident that you'll want to take full advantage of our latest enhancements at a substantial discount.
Note: If you don't want to renew your license and need to reinstall an older version of Pinegrow, you can download it from here.
How to proceed

1. Click HERE and you will be headed to a form where you'll enter your existing Pinegrow serial code and email (you'll also have the chance to recover forgotten serial codes).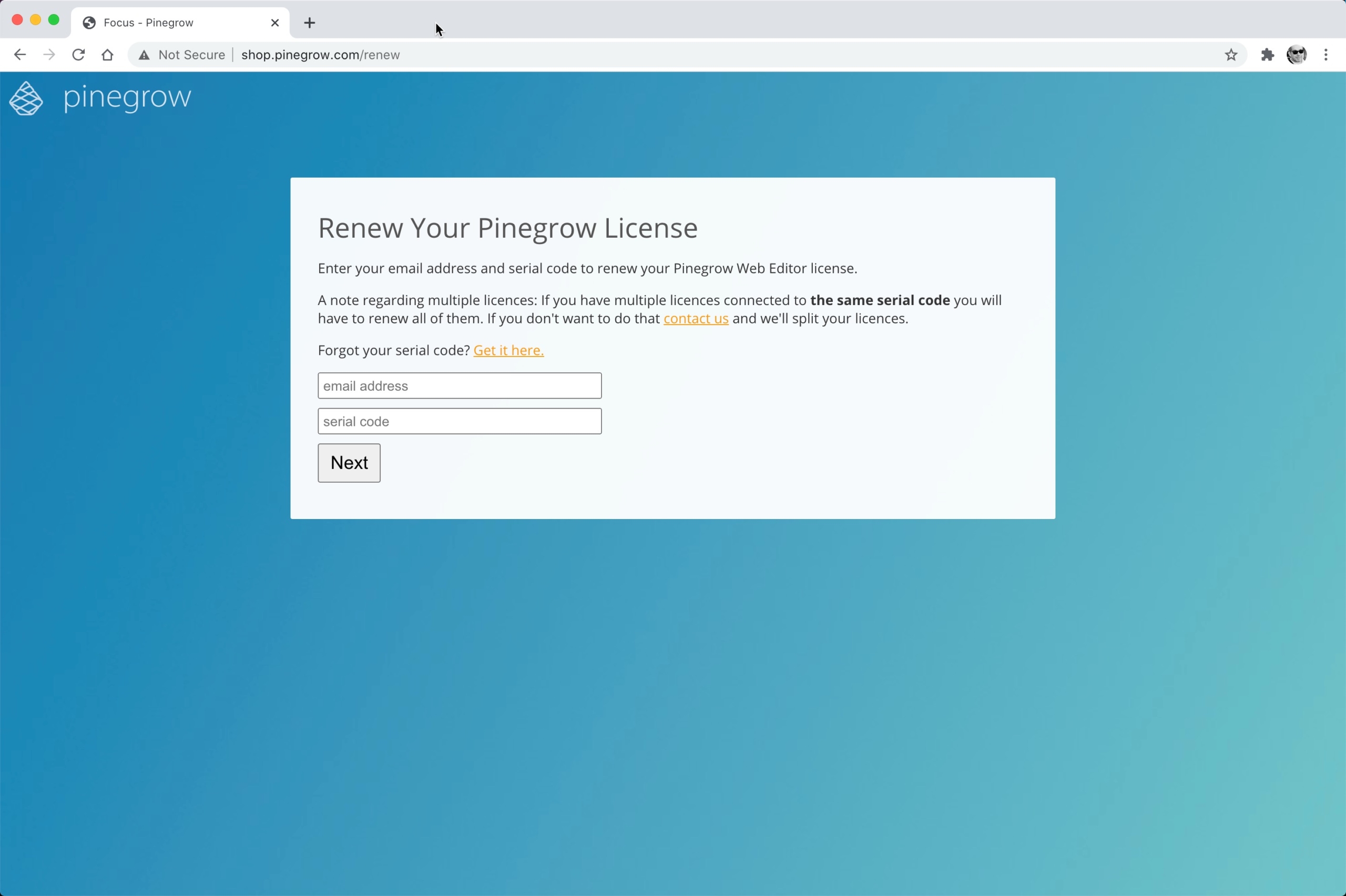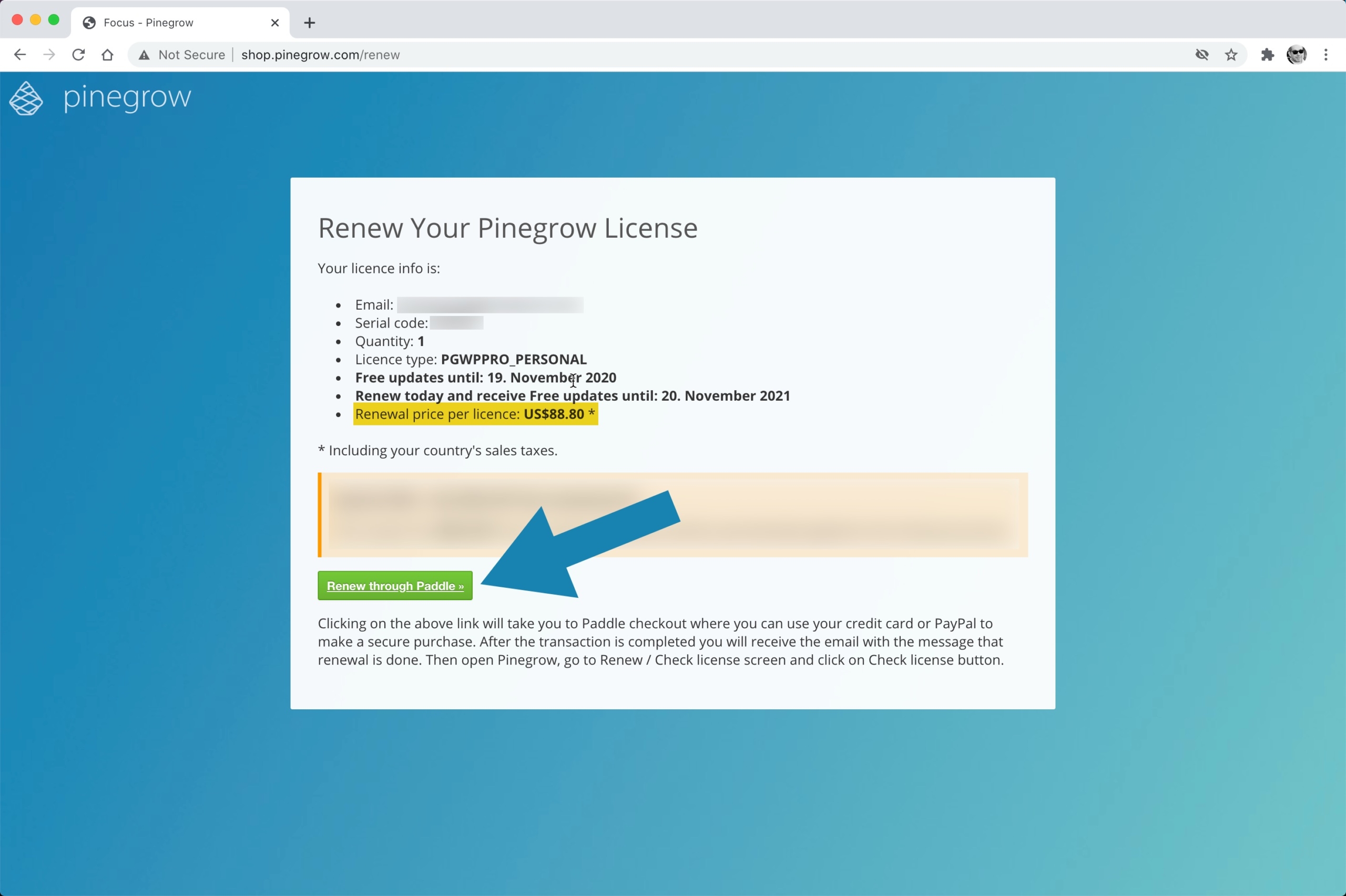 There you will find the details about your current license (type, quantity, validity…), then the price for the renewal.
2. If all the details shown on the screen are correct, click on Renew through Paddle and after that you'll be presented with a payment form.
3. Your serial code will stay the same. To activate the renewed license run Pinegrow app and press on "Check license" on the license check screen.