Loading Screen tutorial – Adding custom PHP code to WordPress themes – Discover the Library Panel
Hi, Matjaz from Pinegrow here.
It's time for another edition of the Pinegrow Newsletter:
Create an animated accordion – Interactions tutorial
Build a reusable navigation component – Components tutorial
Tailwind Visual Editor
Pinegrow Web Editor 5.97
Let's take a look at the details.
Create an animated accordion with Pinegrow Interactions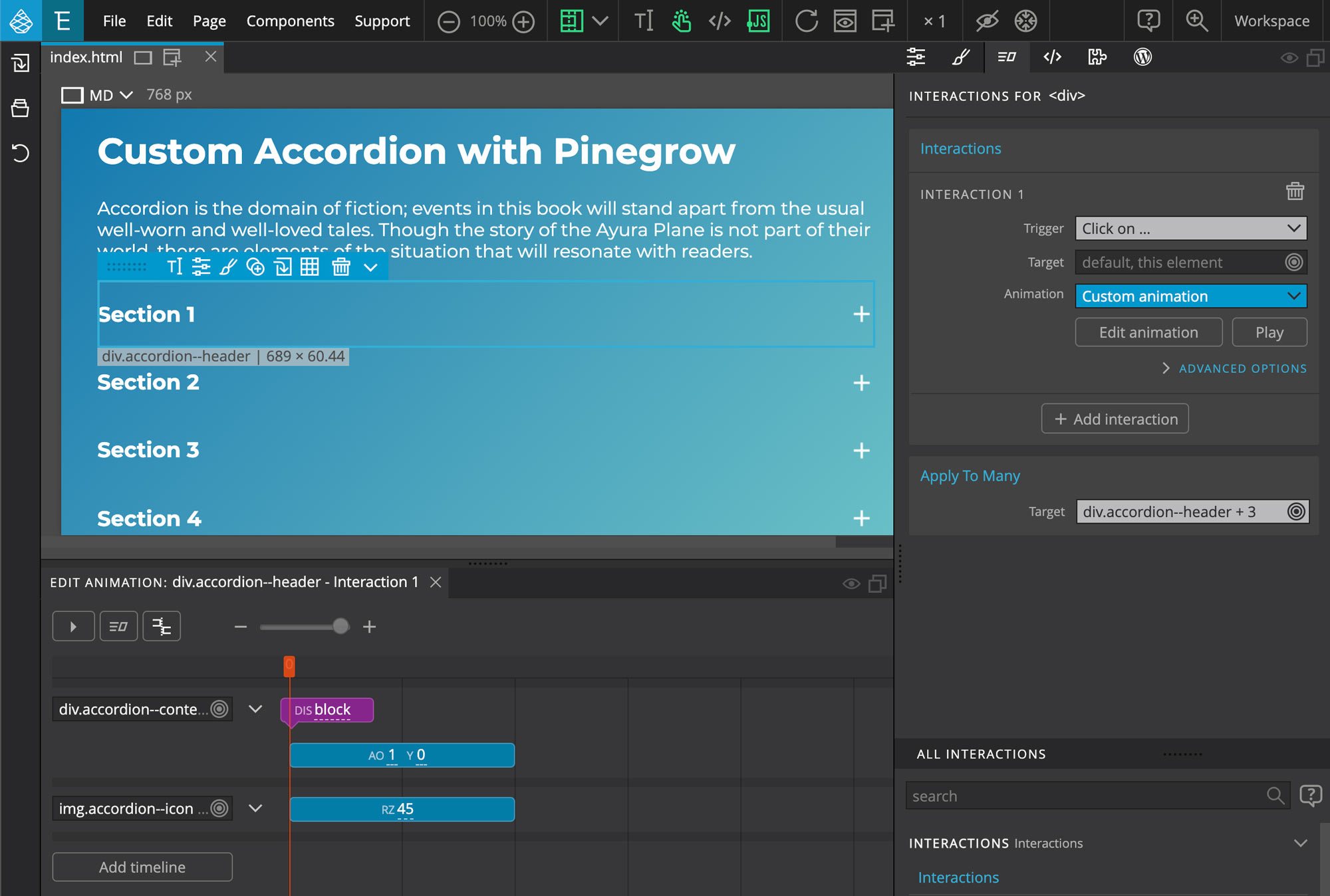 Follow this tutorial to learn how to create an animated accordion component with multiple expandable sections using GreenSock-powered Pinegrow Interactions.
Build a reusable navigation component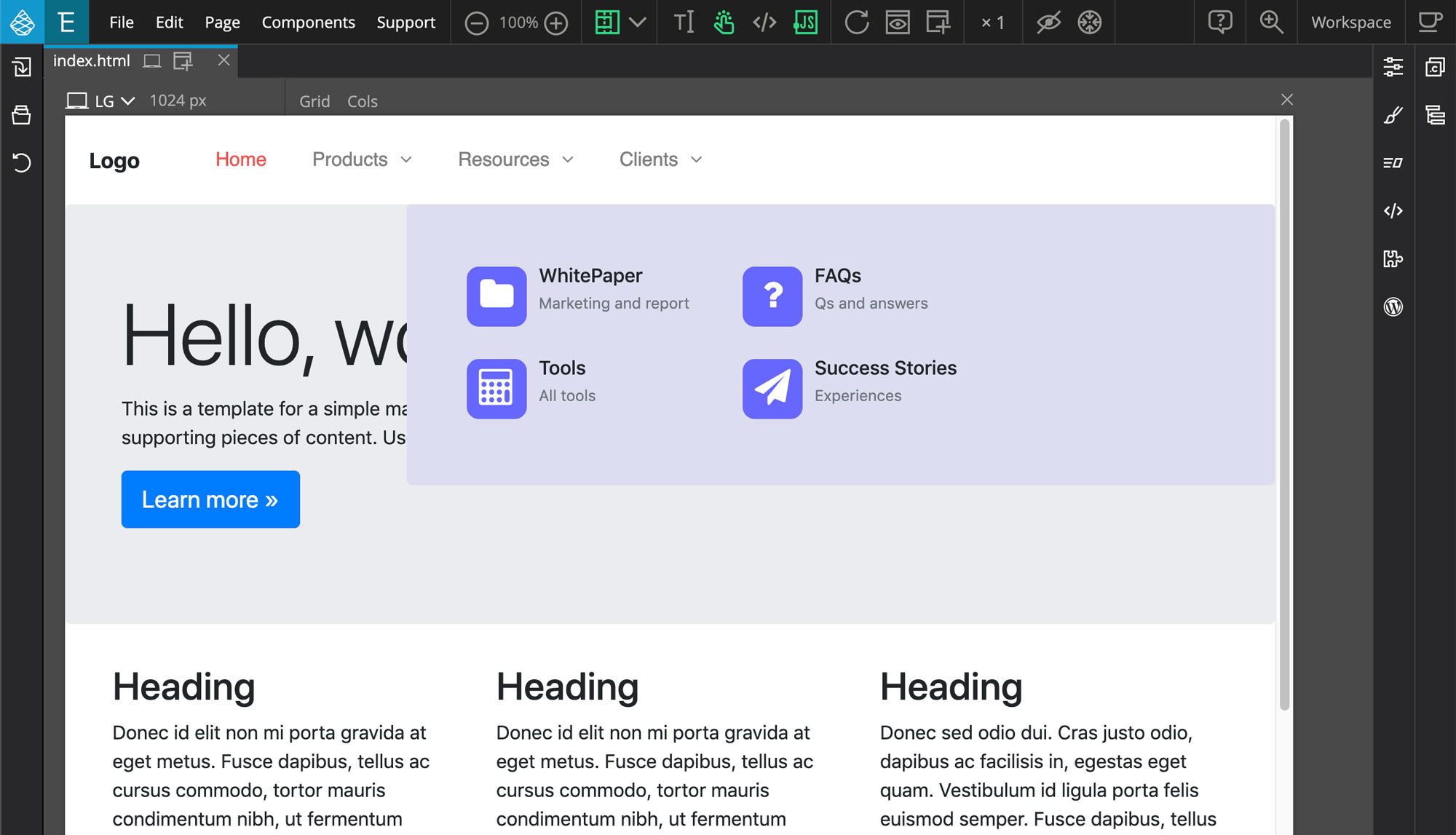 Learn how to use Actions panel to build reusable navigation component with editable areas. The tutorial also gives a good overview of Pinegrow PRO components and editable areas.
Tailwind Visual Editor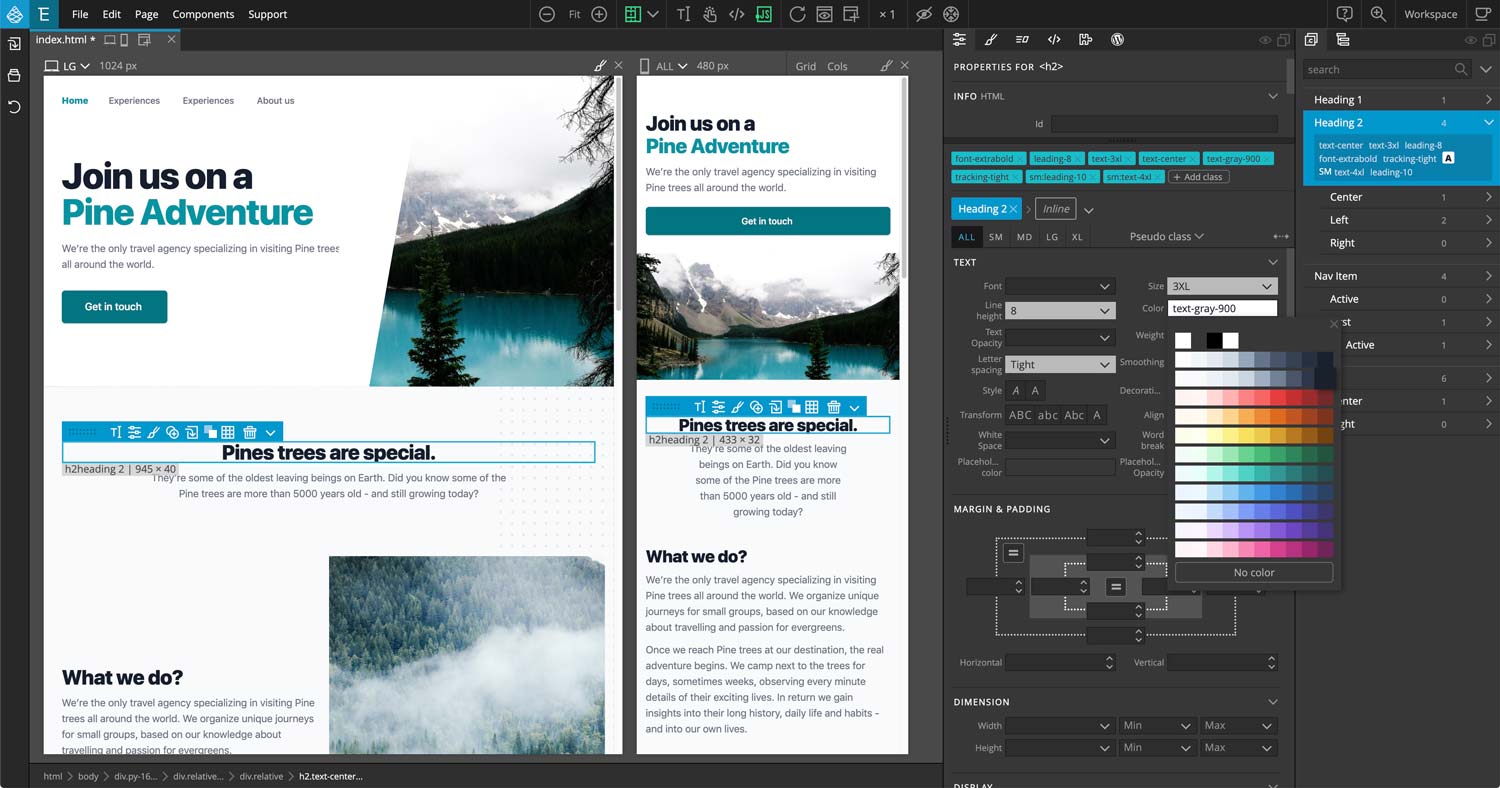 In case you missed it – we recently released Tailwind Visual Editor that lets you visually edit TailwindCSS projects. Tailwind Visual Editor is an add-on for Pinegrow Web Editor.
Learn more about Tailwind Editor »
Pinegrow Web Editor 5.97 is out

Last week we also released the latest Pinegrow update with enhanced drag & drop, reorganized HTML Library panel and more.

Have a good day,
Matjaz & the Pinegrow Team