Display breadcrumbs navigation with the new Post Breadcrumbs smart action.
Download

Download Pinegrow Theme Converter 1.2.
What's new

The Smart actions family got a new member: Post Breadcrumbs.

Breadcrumbs are a very effective navigation control for showing how the current post fits into the content structure of the site. They let visitors quickly navigate between the site and they help search engines discover the content structure.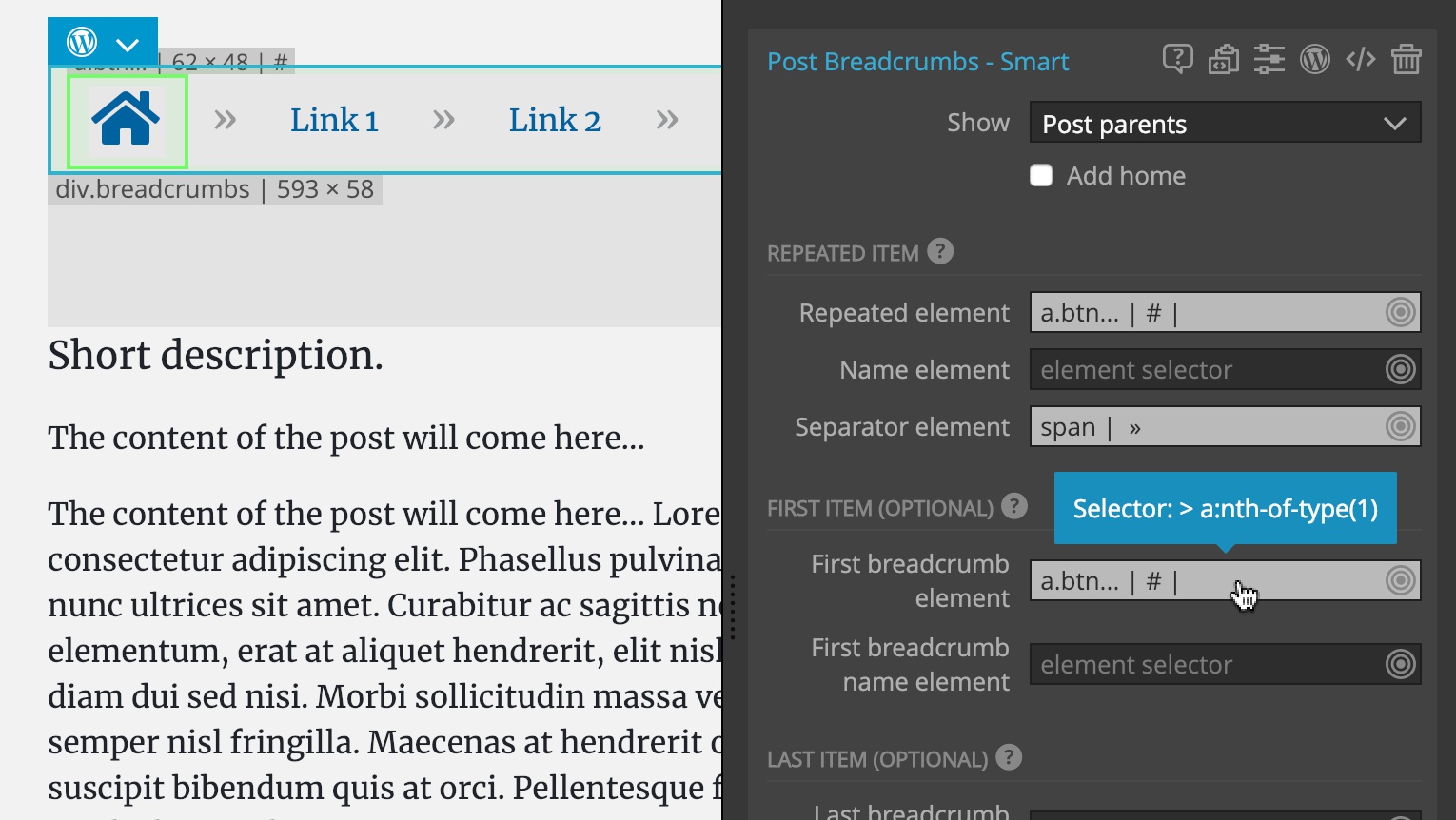 Post Breadcrumbs action provides simple yet flexible way for displays breadcrumbs without relying on any WordPress plugins.