Pinegrow Interactions 2.0 – Display SVG content – Project URLs – Tailwind CSS update – Bug fixes
Download Pinegrow Web Editor 5.981
A quick update was released shortly after the 5.98 release to address issues and ship a couple of improvements.
Update 5.981 – November 20, 2020

A quick releases with:
Fixing the issue with opening a New page dialog
Changing the attribute with Attribute Editor updates the values in the Properties panel.
Tailwind CSS colors are now correctly detected in Tailwind Visual Editor.
Fixing the Customize Bootstrap Theme feature and issues with copying resources to projects.
Improvement of how multiple Pinegrow windows are managed.
Pinegrow Interactions library updated to 2.01:
Fixes issues with Scroll scene animations that are played independently (not synced with scroll).
Added the ability to name the Scroll scene animations.
Added Invalidate setting for independent Scroll scene animations.
Pinegrow Web Editor 5.98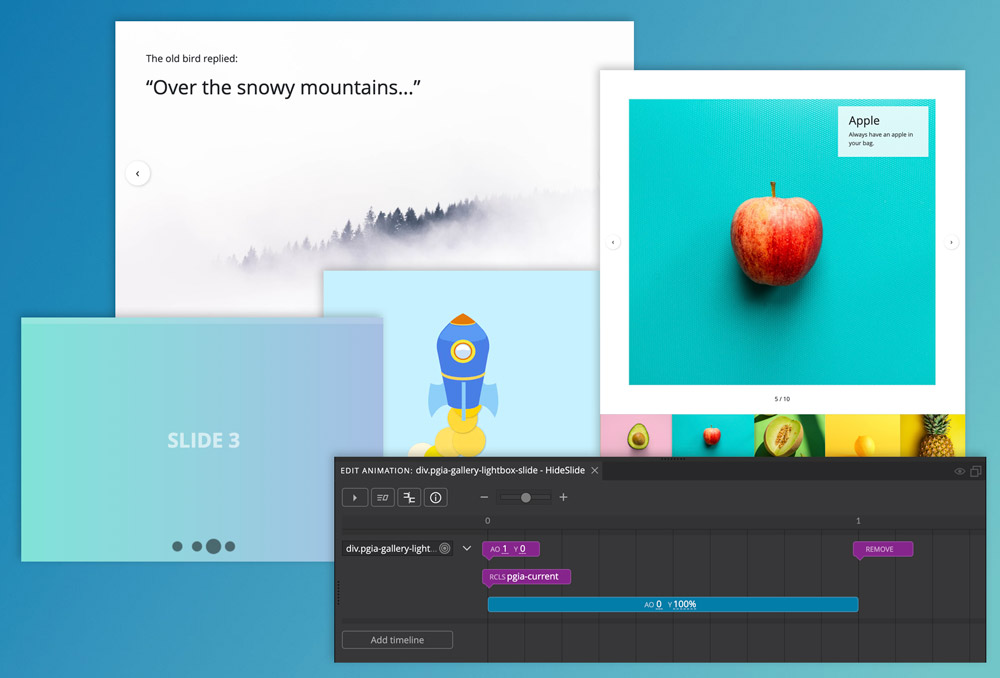 Tailwind CSS was updated to 1.9.3
Display the content of SVG elements in the tree
Using root project URL mapping is now on by default
Better highlighting and selecting non-visible elements
Bug fixes