Editable tag names in blocks, disable automatic WordPress block classes and more.
Note, Theme Converter is suitable for projects exported from builders such as Webflow. If you want to also edit HTML and CSS use Pinegrow Web Editor instead.
Update 2.11

This update fixes a bug with theme export.
Download Theme Converter 2.11

Install Theme Converter on Mac, Windows or Linux.

Pinegrow for Mac (Intel) Antivírus checkedMac: cb8df7c6625b646a3c0f3c395a0ea894696f8cdd

Pinegrow for Mac (M1 / M2) Antivírus checkedMac: 903c5b8d4d44089b5d99ccf74da4d45f5d41fa9e

Pinegrow for Windows 64 (Installer) Antivírus checkedWindows: 24141b518b86f4c71fe434b247d427073bc31421

Pinegrow for Linux (Zip, 64bit) Antivírus checked Linux: c78d14dfa855ae48c4c26a5cc2188c2aef2204d5
Editable tag names

Block attributes can now control the tag name of their element. For example, the content editor can now select the heading tag (h1…h4) for a heading in a custom block.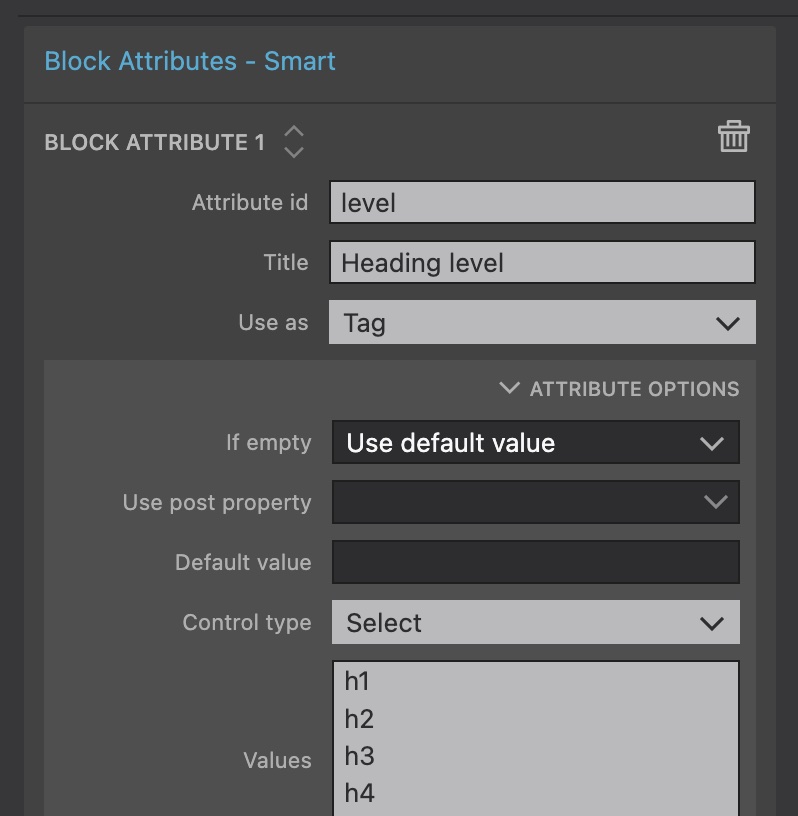 Disable automatic classes on blocks

By default, WordPress adds wp-block-[plugin slug]-[block id] classes to all block instances. Set the Supports field of the Block action to className=false to disable this on per-block basis.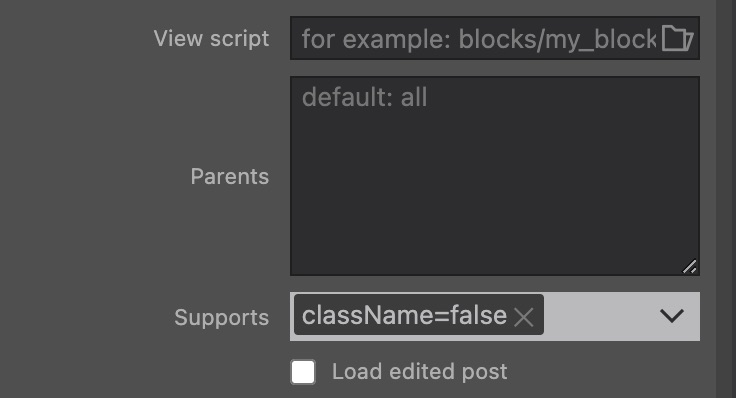 Warning on unsaved CSS changes

Export the theme/plugin now warns is there are unsaved CSS changes. Such changes are not exported.
Note, unsaved changes of open HTML documents are exported on full project export.
Fancy Heading – a tutorial

Learn about these new WordPress features with a new tutorial.